You may have listened to the advice of your friends, co-workers, and family so many times about buying a new home. But you are still in doubt about whether it is the right time to invest in a new property. The low rate of a mortgage in Canada is one of the reasons for a surge in buyers. Truly speaking, it is one of the right things to do for now.
The more you listen to others, the more intrigued you may feel. It's good to double-check your thought process but here are the signs that buying a home is more logical in the present times. Have you already started sneaking into new housing developments in Kelowna? It's a positive step indeed but first, you need to know what signs indicate that it's time you need to buy a house.
8 Signs You Need To Buy a New Home
1. Stop paying rent
If you are in two minds about buying a home, the simplest reason could be that you can stop paying rent and this time for keeps. Most people rent a house initially because it is simple and affordable. However, when you pay rent for a long time, it may hurt your savings and financial plan to a great extent. When you pay rent to the landlord, you assist the owner to pay off their mortgage but a better option is paying your mortgage.
That way you will become the owner of a property and it may be your first dream home. The moment you get a pay raise, you may be better prepared to pay off the mortgages. Connecting with the real estate agents in your area and discussing with them your goals of buying a house will reveal the scenario of home buying and allow you to get the best deal.
2. Pride of owning a home
Another reason why the thought of buying a house gets to your nerves is the pride of ownership. When you own your property, you will have the freedom to paint the walls using any color and design the home as you want. Compared to staying in a rented property, the freedom of owning a home is more relaxing and makes you enjoy peace. Furthermore, you can give your family a sense of stability and security. Typically, it is like investing in the future.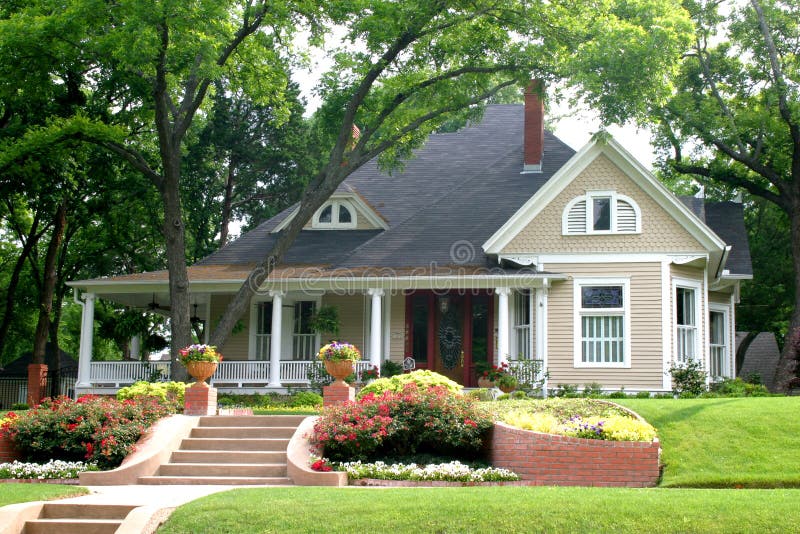 3. Family is growing
Have you ever asked yourself whether you are ready or not to buy a house? When your family grows and you are anticipating the arrival of a new member. For instance, the rented property in which you are putting up may have a small backyard or rooms with less space.
The moment you get the first thought of buying a home, you need to check your finances and hit the market. Lenders also consider the family members to help you decide. Even if you have a stable income, be sure that the living expenses square up nicely to help you get good rates.
4. Get tax shelter
Owning a home and paying mortgages is one of the best ways to defend yourself from the burden of a tax.  When the tax rates favor homeowners, they start looking for the best realtor in Kelowna to search for properties that suit their temperaments. Are you keen to get good properties in Fraser Valley & Kelowna? Get the best out of low mortgage rates and enjoy the pride of owning your dream home without falling into the trap of taxes.
5. Enhanced rates of routine maintenance
Is your current property in Kelowna in a locality where you need to pay exorbitantly for routine maintenance? Well, hold your breath! The new housing developments Kelowna indicate positive trends and it's time you need to leverage the opportunities as they come. Remember that time is one of the most crucial factors when buying properties.
6. Need less space and hassles
Do you have memories of a large family home but when kids grow up and move out, the large home turns empty? Naturally, you will not need so many bedrooms and find it hard to pay the utility bills and maintain the home. Now that is a lot of money to spend. A better solution is planning to move on to condos or small apartments. If you are planning to move into the next chapter of your life and need a lesser space to stay, buying a home makes sense.
7. Your home needs repairs
There is no denying that all homes and estates require repairs and updates. But if the frequency of repair increases, you need to consider whether it is worth investing your money and time. Who wants to be bothered with too many home repairs too soon? If your house is old and needs repairs constantly, weigh the costs and benefits to update the home and think whether buying a fresh property is a better option.
8. Change of commutation
For many households buying a new home is often associated with changes in work commutation. If you need to uproot your family with a change in your office address or when your children need to go to a better school, think about long-term consequences and buy the property you need.
Know the market conditions
The market conditions may also influence your decision to buy a home. Whether it is the monthly mortgage payments you need to make or the upfront costs you have to cover, analyzing the current property market will help you get a better deal. The good news is that 2022 favors buying new homes with an all-time low-interest record offered by lenders. It means that your mortgage payments will be smaller and find the perfect home to suit the needs of your family.
Every family is different and so are the needs. So, there may not be a perfect formula for buying a house. You need to determine when it is right to invest in a property and make a decision that allows you to stay out of the tangle of debts. Talk to Emil Anderson, one of the key players in residential developments in Kelowna. You will find several properties and have the freedom to pick the best in a locality where the maintenance costs are reasonable. They also help with commercial lease Kelowna and offer the best deals.